TX-A1243 USB to Wireless Keyboard Converter for Apple Wired USB Keyboard A1243(MB110LL/A)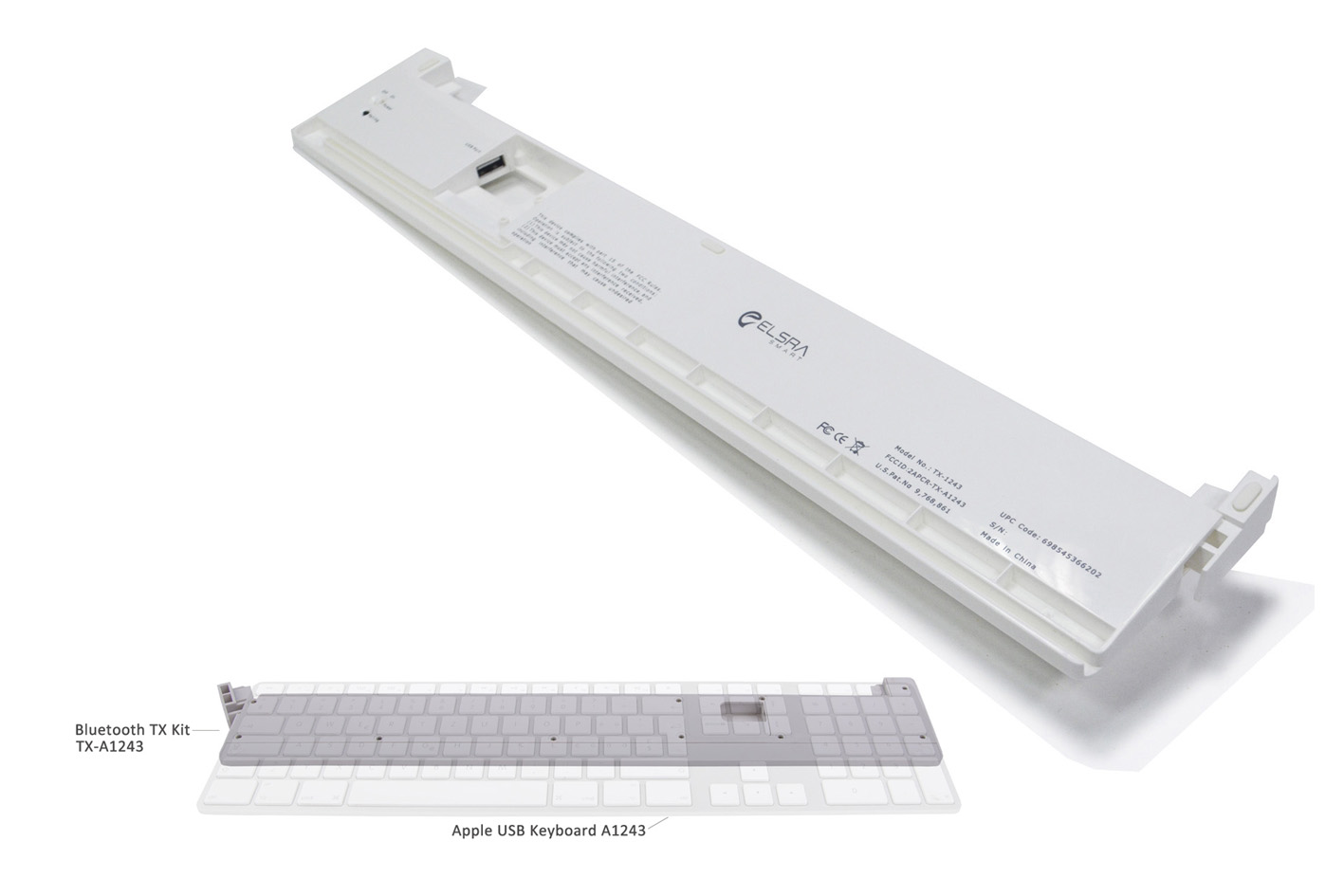 Bluetooth Transmission Kit, USB to Wireless Keyboard Converter
UPC : 698545366202
EAN : 0698545366202

The TX-A1243 is a Transmission Kit specifically designed for Apple USB Keyboard (A1243). It can make your USB Keyboard (Apple A1243) to be Bluetooth Wireless. You don't need to buy another wireless keyboard. Saves money and planet! Furthermore, TX-A1243 with multi-host support can work with Mac, iPad or other Bluetooth-enabled Macintosh™ computer in between.

Product Information
• TX-A1243 to be mounted on back side of keyboard A1243, no extra modification needed.
• Patented Technology (U.S. Pat. No. 9,768,861) converting the current Apple USB keyboard (A1243) into an wireless keyboard with multi-host capability.
• Connects up to 4 different devices (eg. iMac, Mac mini, iPad, iPhone). Switch between hosts with the simple press of a button combination.
• Built-in Li-ion rechargeable Batteries (1900mAh); Use for 10~12 days on a single charge (with about 2 hours of daily use).
• While charging via Micro USB port, you can work continuously with the TX Kit TX-A1243.